Trolling around on Pinterest, I found
{THIS}
amazing recipe. It is a very simple recipe for baked Kale chips, using only 3 ingredients. Most of us are on Pinterest to try new recipes, and all types of new things. If there is any recipe that you are looking to try, you have got to try this one. It really was amazing. It seems really weird, I know. I felt the same way. But I
do not regret
trying this one.
Ingredients
3 Cups Kale
1 Teaspoon Oil
Desired Seasonings (Salt, Pepper, Garlic Salt, etc.)
Start by washing your greens, and removing the stem from each one.
The easiest way to remove the stem is to fold the leaf in half..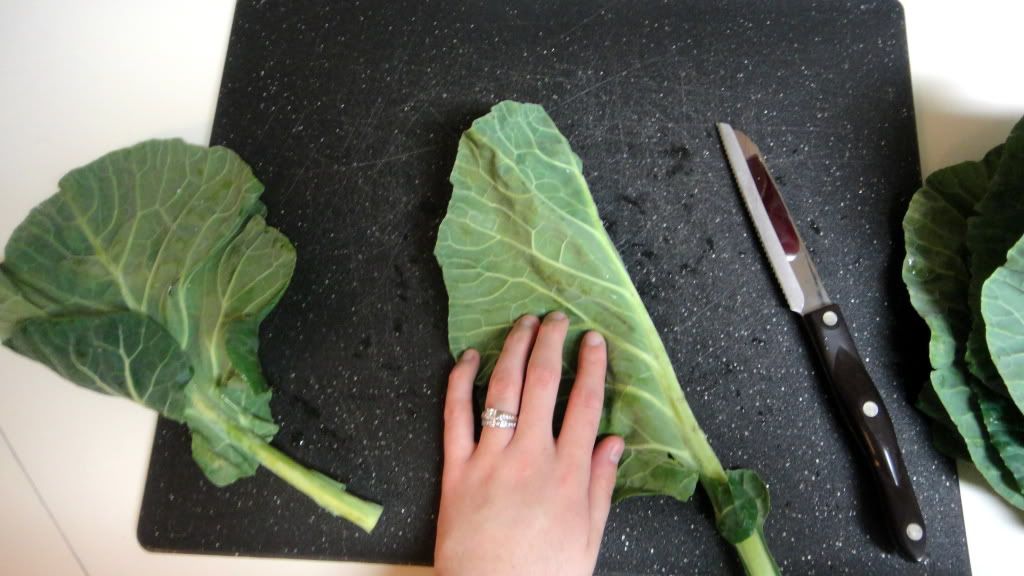 And then score along the edge to cut the stem out.
This is what a stemless green looks like!
Now slice the greens into strips, and then again into chip sized chunks.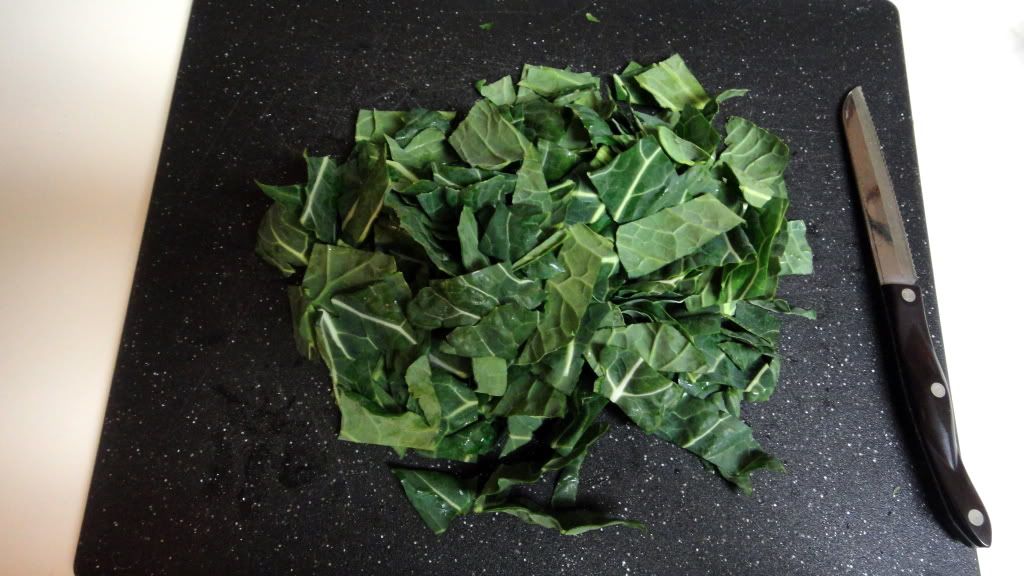 Place your greens into a bowl..
And toss with 1 teaspoon of oil.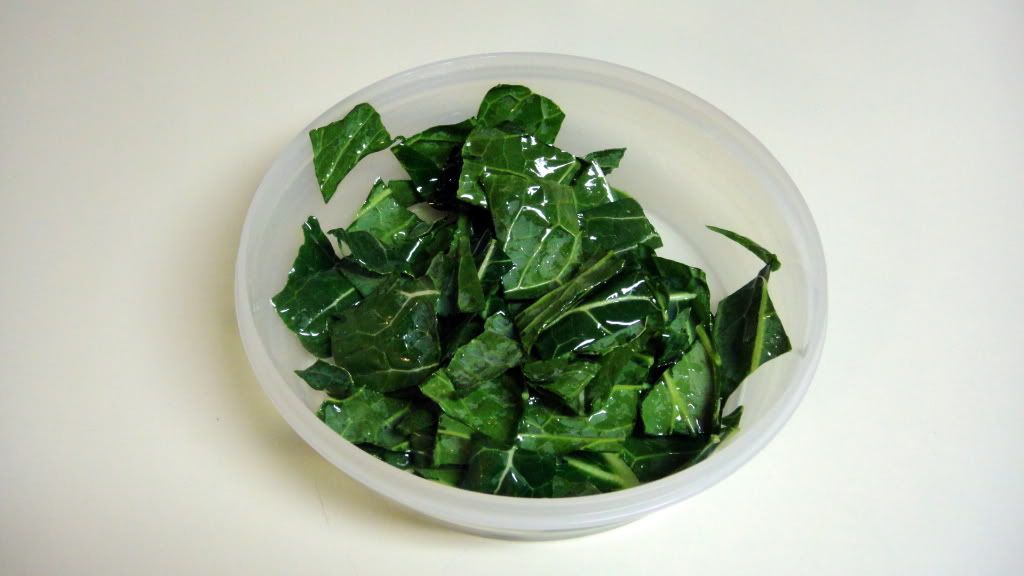 Lay your greens out on a baking sheet, and sprinkle desired seasonings. I used only Garlic Sea Salt.
Bake at 300 degrees for 15 minutes.
They still look like soft greens, but were surprisingly crispy!
This honestly turned out
amazing
. I feel like you MUST try this recipe, if you're going to try any of these recipes. (Plus, if you make homemade Zuppa, you'll have leftover Kale! What an excellent way to use up that extra!)
These chips turned out so fantastic, that my husband and I sat down and ate the entire bowl in less than 15 minutes. If I were to eat a whole bowl of potato chips in 15 minutes, I'd be miserable.
I feel absolutely amazing that I ate that whole bowl of "chips". I was really skeptical about how these would turn out. Because I'll tell you right now, the greens stink. They do not smell pleasant at all. But the taste.. I can't even explain it. It's kind of like a salty potato chip, but crispier. If only I could substitute all unhealthy snacks with fresh vegetables, I'd be set for life! I really do hope all of you will try this one. Please, let me know what you think too! Did you end up hating it, or did you absolutely love it?